NOTE! Our products are Patented. SE Pat. 1650641-2
BBQ accessories for safe handling!
A unique and patented quality product.
Be a champion at your barbeque.
We at Smith'n'Grill have developed the world's best and safest griddle grabber, which allow you to lift cold and hot barbecue griddles safely and steadily.
We proudliy manufacture by hand in Sweden. The sort of quality you can seldom find, sadly, these days.
A perfect gift to people who have everything.
The griddle grabber makes it easy to move the grill grid to regulate the heat in relation to how the coal is in the grill.
Advise! If you have a large and heavy grid, you may be better off using two griddle grabbers!
We also manufacture barbecue griddles from solid carbon steel for all barbies.
The standard size of our griddles is 54 cm in diameter, making them perfect for all 57 cm barbeques from Weber, Landmann and others. We can tailor make in principle anything according to your wishes - for your barbecue or smoker.
Our griddle is made so that a frame comes with two removable halves. This allows you to switch between cooking hobs and griddles, or just griddles alternatively just the cooking hob, depending on what you want to make.
Specialanpassat grillgaller till din grillplats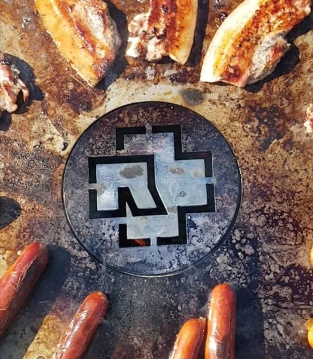 Do you want to build your own barbecue or create a personal barbecue grill?
We do not see problems, only solutions. Contact us and we'll fix it!
You can reach us by phone: + 46-3555033.
e-mail us: smithngrill@gmail.com
Fast delivery and flexible solutions we can offer as we manufacture everything in our modern workshop.
Visit www.harryjohansson.se